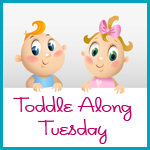 My goodness I didn't think I had a lot to confess, BUT I do! Here they are:
I have not fully cleaned my house in a

month

. While it's tidied, it still could use some work

We have been using disposable diapers on Graham. I hate it, but I hate doing diaper laundry every day because he pees SO MUCH!

I am going to opt out of showering today just so I can have a bath and relax with a glass of wine once Chris gets home.

Oh yes, this is my plan

James has watched way to much TV in the last few days because Graham is sick and I don't know what else to do with him.

I had 3 cookies for Breakfast yesterday

Chris and I have only bought Graham two hats for Christmas. We don't plan on getting him anything else... I mean c'mon he's not even two months old!

I have been in PJ's since Saturday (Clean ones mind you, but still)

I peeked at my Christmas gift from my Mum, and plan on using it BEFORE Christmas.

I purchased ANOTHER baby carrier. Yes, this makes FOUR! Baby K'Tan is on it's way to me.

I let James watch Toopy and Binoo even though Chris said "No MORE"

I am secretly hoping that it rains for the next 3 weeks just so I can stay inside.

I have been married for almost 3 years (Jan 2) and still have not changed my last name. Maybe this year will be the year I do??
So there you have it. My confessions... is there anything you would like to share?? SPILL IT!
Much love
xoxo